Want to recover 15-20% more oil from your reservoir?

Find out why an Ethane Miscible gas flood is better than CO2.
Click here to receive more information
Ethane EOR Project Areas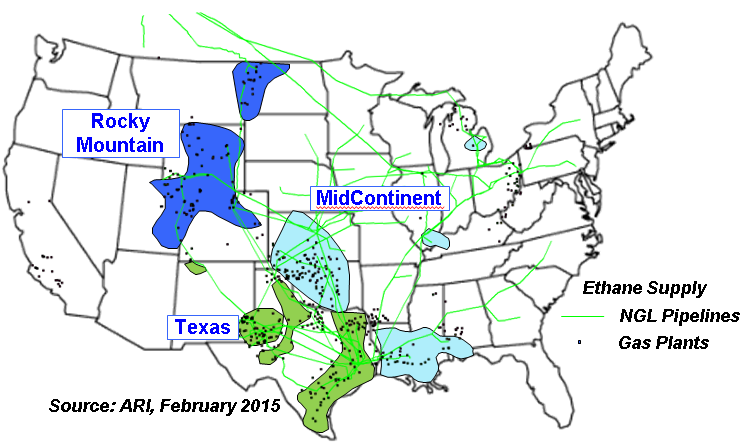 • Rockies has 32 Bstb ROIP
• Mid-Continent has 105 Bstb ROIP
• Texas has 135 Bstb ROIP
• ROIP (NETL remaining oil in place)
Source: https://www.netl.doe.gov/file%21library/research/oil-gas/CO2_EOR_Primer.pdf

Ethane has universally lower minimum miscibility pressure than CO2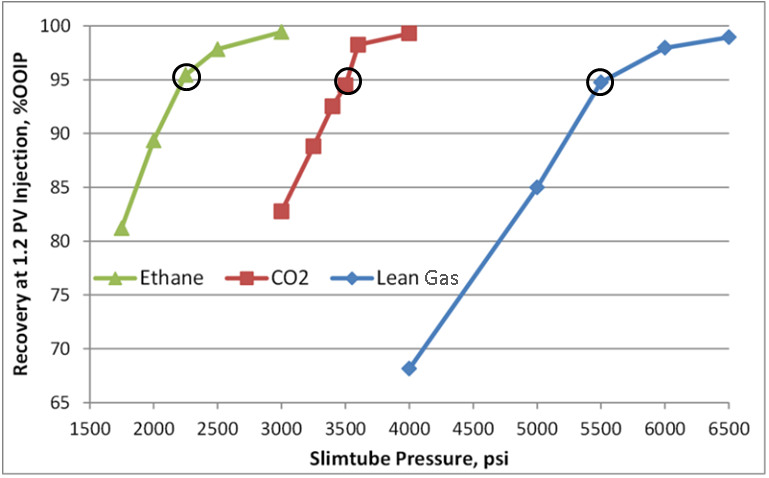 • WHY ETHANE EOR?
• It is the ideal miscible gas agent for EOR, readily available, very economic, and a proven technology
• Low minimum miscible pressures, comparable if not lower than CO2
• It is non-corrosive
• Candidate reservoirs available in all of the ROIP Regions
• Additional oil recovery 15-20%


• NEWSLETTERS

• IRT Fall 2017 Newsletter
• IRT Winter 2018 Newsletter
• SHALE-OIL CYCLIC GAS EOR

IRT has recently evaluated several shale-oil EOR projects for operators in the Eagle Ford play in South Texas. IRT is highly experienced at both conventional and unconventional EOR projects.

EOG has ongoing successful miscible cyclic gas EOR projects in the Eagle Ford shales that have captured the industry's attention. Field gas may be naturally miscible with the shale-oil in a target lease, but field gas may also need enrichment using Ethane or Y-grade components depending on the oil composition. IRT have reproduced the EOG results using an integrated geologic and reservoir simulation model for the Martindale lease in LaSalle County, Texas. We can apply this same EOR evaluation technique to other shale-oil leases with different fluids and different rocks. Typically this cyclic gas EOR process requires multiple wells, so that produced miscible gas can be captured, compressed and injected in another well.

As discussed by others, containment of the injected miscible gas is a critical issue. Every lease is different depending on spacing, natural fractures, and induced fractures. Understanding interference between wells on a lease is a necessary first step.

If you would like to find out more about how IRT matched our models to EOG's Eagle Ford EOR production results, please contact Dave Smith (dsmith@irt-inc.com).